The Gemological Institute of America (GIA) has recently evaluated a 4.04-carat ring made entirely from a single lab-grown diamond. This significant milestone in the world of carved single-crystal diamond rings has implications for the UK jewellery industry, reflecting advancements in lab-grown diamond technology and potential shifts in consumer preferences.
A Significant Milestone
The Ring's Characteristics
The ring, fashioned from a single-crystal CVD (Chemical Vapor Deposition) laboratory-grown diamond, represents a significant development in the field of lab-grown diamonds. While not the first of its kind, it is the first time GIA has evaluated a ring carved from a single laboratory-grown diamond.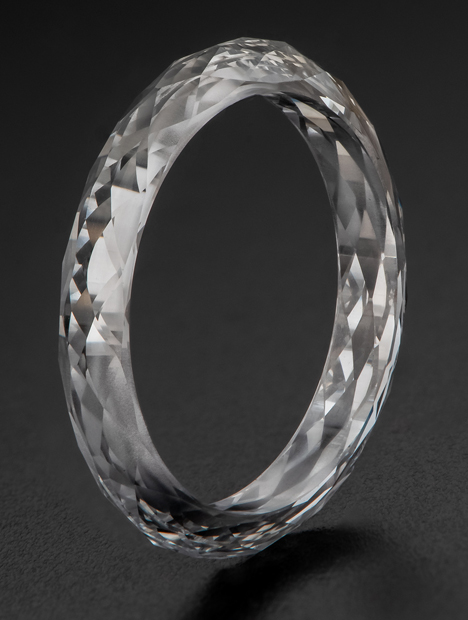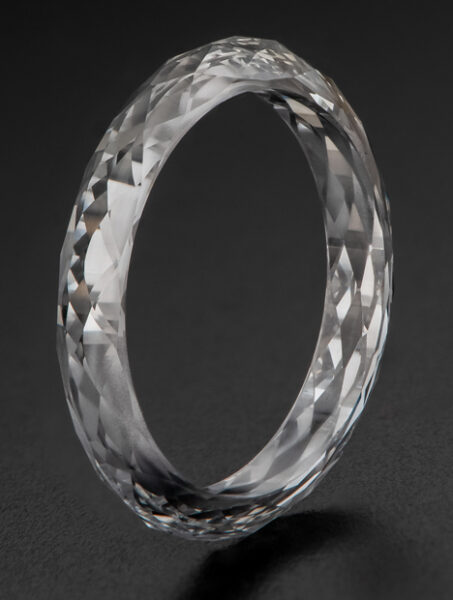 GIA's Evaluation
Tom Moses, GIA's executive vice president and chief laboratory and research officer, stated, "Although this is not the first 'ring' of this type that has been reported, it is the first time GIA has evaluated a ring carved from a single laboratory-grown diamond."
The full evaluation is available in Gems & Gemology, GIA's research journal and more information about the ring and its creation can be found on the GIA website here.
Implications for the UK Jewellery Industry
Technological Advancements
The creation and evaluation of this ring demonstrate the technological advancements in lab-grown diamonds. The ability to carve a ring from a single laboratory-grown diamond reflects the progress in diamond synthesis techniques, particularly in CVD technology.
Market Trends
The growing interest in lab-grown diamonds may signal a shift in consumer preferences. With increasing concerns about ethical sourcing and environmental sustainability, lab-grown diamonds offer an alternative to natural diamonds. This trend could influence the UK jewellery market, where consumers are becoming more conscious of ethical considerations.
Potential Opportunities and Challenges
For UK jewellers, the development of such innovative products presents both opportunities and challenges. Embracing lab-grown diamonds could open new market segments and attract environmentally conscious consumers. However, it also requires adaptation to new technologies and potential shifts in traditional diamond supply chains.