Share your views and insights with the Jewellery South Africa Audience.
We welcome informed insights from experts, industry insiders or anyone who has something interesting or informative to share with our readers about the UK jewellery industry.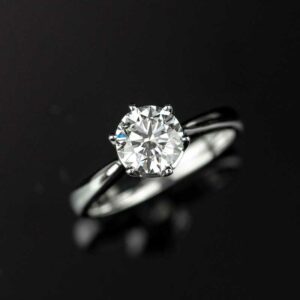 1. Who Can Submit:
Anyone with a passion for jewellery, a unique perspective, or a compelling story to tell is encouraged to submit an opinion piece.
2. Content Guidelines:
Your submission should offer a fresh perspective on an issue or topic related to the jewellery industry. Whether it's an analysis of current market trends, commentary on jewellery design, or an argument for sustainable practices, we're interested in your unique take.
3. Format and Length:
Initial enquiry should include a 50-100 word outline of the piece – why will it be interesting and beneficial to our readers?
Final submissions should be between 800 – 1,500 words, and written in a clear, concise style. Subheadings are useful to help readers understand the structure of your argument. Please include a brief bio of the author and any necessary affiliations.
4. Originality and Exclusivity:
Submissions must be original, not previously published elsewhere, and not under consideration by any other publication.
5. Backlinks:
If you would like to include backlinks in your article, a nominal fee will apply. This helps us maintain the quality of our site while providing valuable resources for our readers. Please contact us for more details.
We are looking for opinion pieces that are:
Authoritative: The main purpose of an opinion piece is to share your unique perspective. Your arguments may be based on evidence and facts, but they should ultimately reflect your personal viewpoint.

Persuasive: A well-written opinion piece aims to persuade its readers and make them see the topic from the author's perspective.

Focused: An opinion piece should have a clear focus or main argument that the rest of the article supports.
What an opinion piece is not
We will not accept content that is:
A News Report: An opinion piece is not an objective presentation of facts or an update on your comany. It is a subjective piece that shares your point of view.
A Sales Pitch: While an opinion piece can mention products or services, it should not serve as a direct advertisement. If you wish to promote specific products or services, please contact us about advertising opportunities.
A Repository for Links: We understand the value of backlinks, but they should not detract from the overall quality and focus of the article. As mentioned earlier, backlinks carry a nominal fee and should be relevant to the content provided.
Submit Your Opinion Piece
Paste your opinion piece outline in the form below, or email it to info@jewellerysouthafrica.co.za.
Our editors will review it and respond within two working days.